I don't know how he does it - Not only does
Night Owl Cards
blog at epic proportions, but he is also one of the best traders out there. Here are a couple of Phillies Highlights from a package that NOC sent our way recently.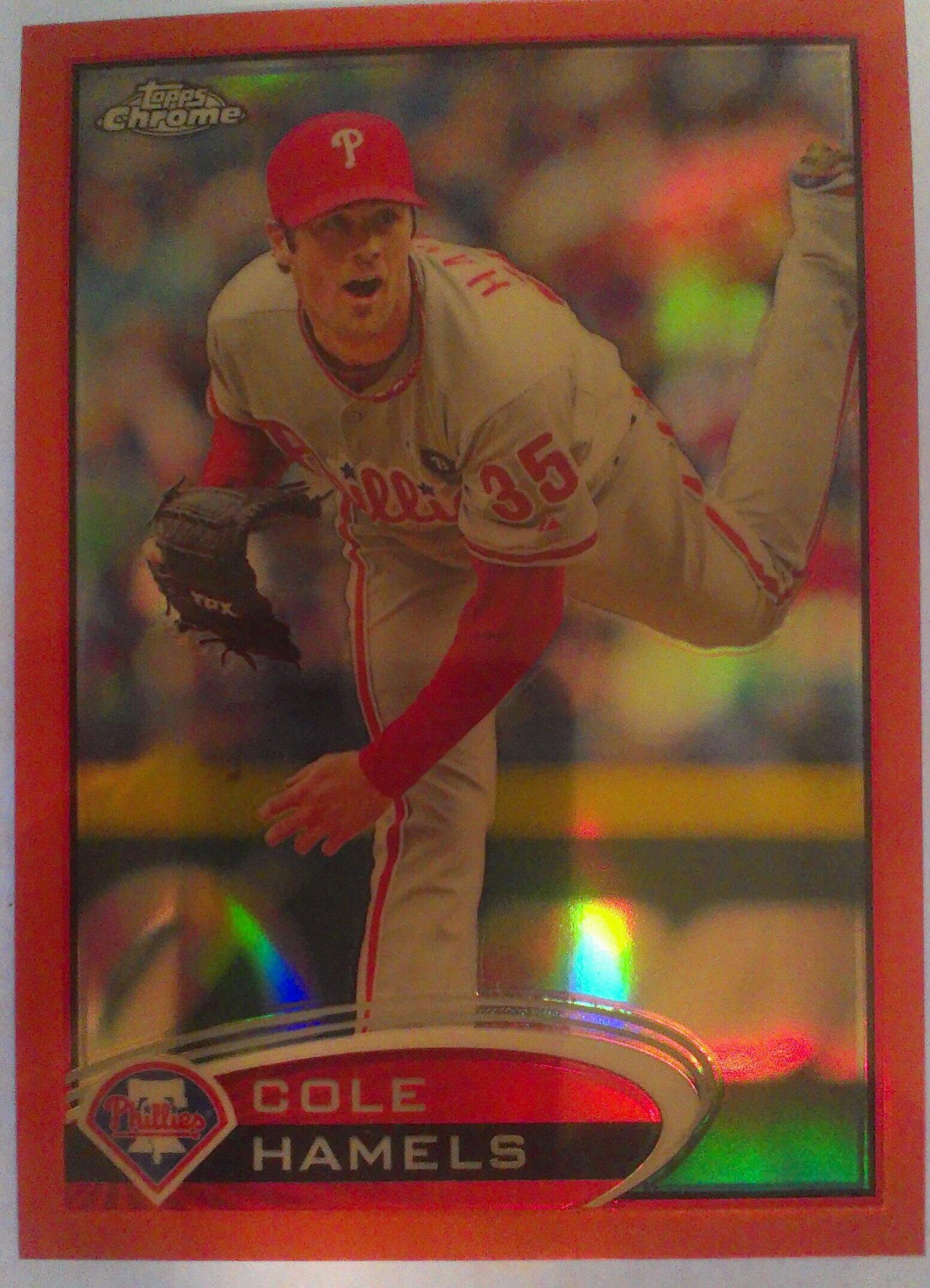 2012 Topps Chrome Red Refractor #36 Cole Hamels
I have been testing using a smart phone to capture my card images - so you will need to bear with me till I get a little better at finding well lit locations.
The red border really helps out the Phillies 2012 Topps Cards, which rightfully is consider a pretty hurting design.
2012 Bowman Gold #184 Chase Utley
2013 Topps Calling Card #CC5 Jonathan Papelbon
2010 UD Biography #SB26 Ryan Howard
Wow a 2013 Topps Insert card - I have only picked up a hanger box and a single pack of retail of 2013 Topps so this is my first insert to feature a Phillies player - pretty sweet to get that in the mail within a month of the products initial release,
2011 Topps Diamond Stars #DS-22 Ryan Howard
1991 Topps Stickers #262 Tug McGraw
2012 Topps Chrome #15 Jimmy Rollins
Here we have another Ryan Hoard insert - I don't have a lot of 2011 DS cards and this is a welcome addition. Thats a Tug McGraw sticker in the middle. This might be the first 1981 Topps sticker in my collection. Jimmy Rollins from last years chrome set.